Holly Dugan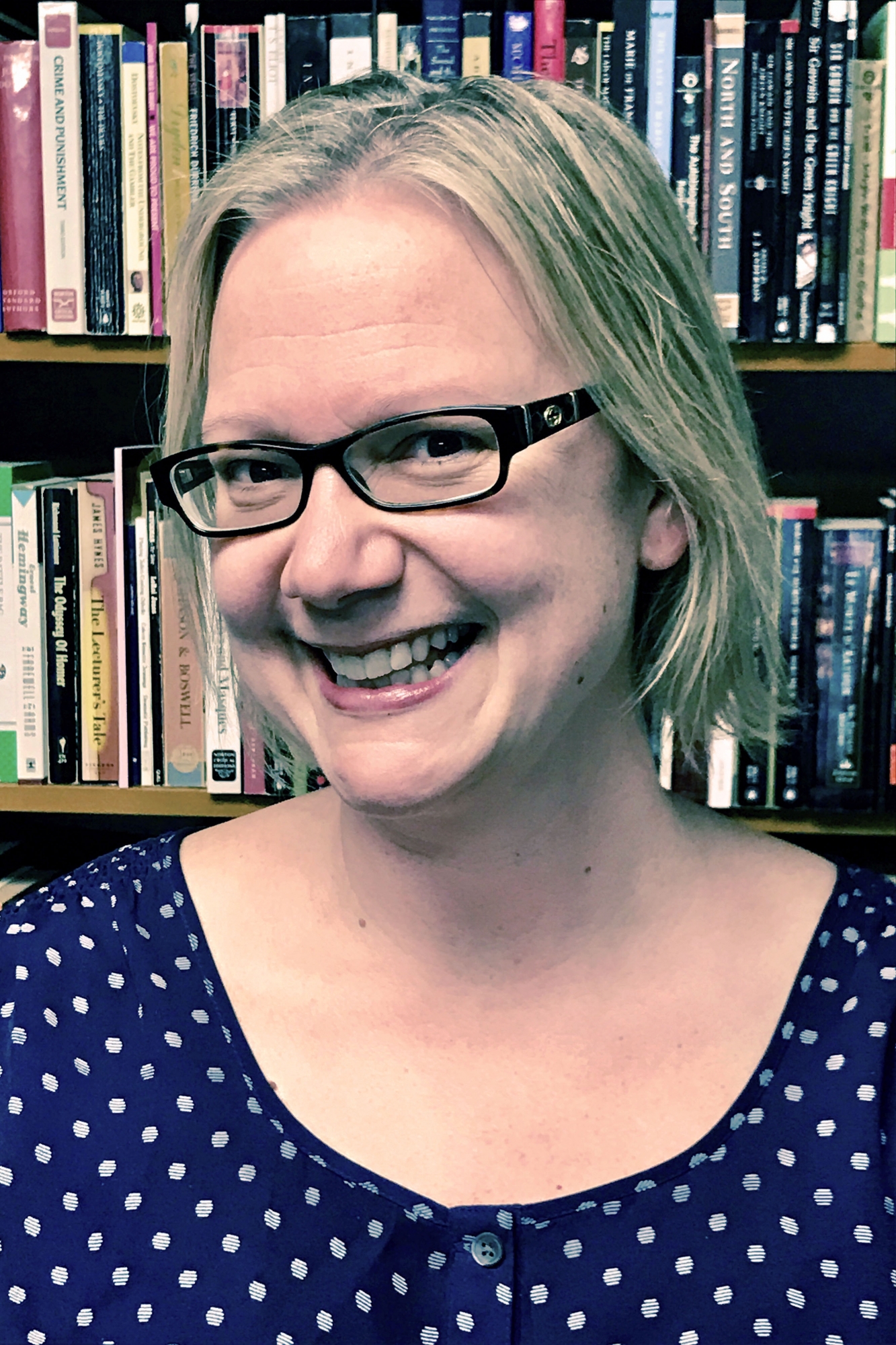 Holly Dugan
Associate Professor of English
---
Contact:
Associate Professor of English
---
Renaissance literature and medieval and early modern drama, with an emphasis on the following areas of study: sensory history, animal studies, histories of gender, sexuality, and embodiment; and early modern material culture and cultural studies.
Holly Dugan's scholarship focuses on the role of literature as an archive of the past, especially in terms of histories of embodiment, theater, and early modern English material culture. She is working on two book projects: Shakespeare and the Senses, which explores the sensory aspects of early modern performance, and "The Famous Ape," which traces the role of animal actors from the Renaissance to the modern era.
Selected Publications
The Ephemeral History of Perfume: Scent and Sense in Early Modern England (Baltimore, MD: The Johns Hopkins University Press, 2011).
Editor, with Karl Steel, "Fabulous Animals," Early Modern Culture 11 (2016)
Editor, with Lara Farina, "The Intimate Senses," Postmedieval 4 (2012)
"Juniper and Ravishment: The Role of Smell in Seventeenth-Century Pain Narratives," in De Achttiende EEUW: Taste and Smell in the Eighteenth Century 48 (2016): 157-168.
"London Smellwalk, around 1450: Smelling Medieval Cities," Oxford Handbook of Later Medieval Architecture in Britain, eds, Christopher Gerrard and Alejandra Guiterrez (Oxford University Press, 2018), chapter 45.
"Desiring H," in Queer Shakespeare: Desire and Sexuality, ed. Goran Stanivukovic (Arden, 2017): 137-152.
"Ape," coauthored with Scott Maisano, in Veer Ecology, eds. Lowell Duckert and Jeffrey Jerome Cohen (Minnesota University Press, 2017): 355-376.
"Double Falsehood: Cardenio and the Lost History of Rape," in Oxford Handbook of Shakespeare and Embodiment, ed. Valerie Traub (Oxford University Press: 2016), 641-656.
"A Natural History of Ravishment," Renaissance Posthumanism, eds. Scott Maisano and Joseph Campana (Fordham University Press, 2016): 120-144.
"Seeing Smell," The Senses in Early Modern England, 1558-1660, eds. Simon Smith, Jacqueline Watson, Amy Kinney, and Susan Wiseman (Manchester University Press, 2015), 91-112.
"Renaissance Senses and Literature: Poetry and the Paradox of Sensation," Cultural History of the Senses: The Renaissance, Vol. III, eds. Constance Classen and Herman Rodenburg (London: Bloomsbury, 2014), 149-168.
Ph.D., University of Michigan
M.A. University of Michigan
B.A., Douglass College, Rutgers University