Dr. Ormond Seavey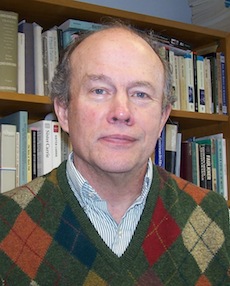 Dr. Ormond Seavey
Professor of English
---
Contact:
---
My critical study Henry Adams in Washington: Linking the Personal and Public Lives of America's Man of Letters, will appear from the University of Virginia Press in 2020.  I am at work on a sequel to it with the tentative short title "Posthumous Achievements," dealing with Adams's writings from 1891 to his death in 1918.  I am particularly interested in the intersections between literature and history, considering various historians as deserving of serious critical attention.  Another research interest is Early American literature, especially Eighteenth-Century American literature considered in its connection to English and European literatures of the same time.  Connections between Early American and Nineteenth-Century American literature figure in both my research and my teaching. 
Co-editor (with Stephen Donadio and Stephen Railton), Emerson and His Legacy: Essays in Honor of Quentin Anderson. Carbondale, Ill.: Southern Illinois University Press, 1986.
Becoming Benjamin Franklin: The Autobiography and the Life . University Park, PA: Penn State University Press, 1988.
Editor, Benjamin Franklin, Autobiography and Other Writings. Oxford: Oxford University Press World's Classics, 1992.
"D. H. Lawrence and the 'First Dummy American,'" The Georgia Review 39 (1985) 113-28.
"Henry Adams and Henry Cabot Lodge—Teacher and Student: A Complicated Interaction" Henry Adams and the Need to Know, ed. William Merrill Decker and Earl Harbert, Boston: Massachusetts Historical Society/Charlottesville: University of Virginia Press, 2005. pp. 45-79.
Ph.D. Columbia University, English and Comparative Literature, 1976.